So the week of SXSW there are no music releases in order to offer no competiton to whoever is playing at the Dorito's™ stage or whatever right? WRONG. None other than David Bowie and a bunch of other bands released music this week because THE MUSIC NEVER STOPS. Click through to listen on Spotify.
Listen:
Palma Violets are basically a cross of Spider Bags and Japandroids, which means they are A-Okay in my book. Unfortunately, American music journalists are once again, disgusted over the UK's (well documented) tendency to hype some band so hard that we end up hating them. For example, the rise and fall of the Arctic Monkeys. I still think Palma Violets' debut album 180 (released a week ahead of its official US release date), although decidedly unoriginal, is still more fun than most of the other alternative (slightly punk) rock I've listened to in 2013 so far. In fact, I can totally see why NME named "Best of Friends" their #1 single of 2012. Give it a chance.

If you didn't stream David Bowie's great The Next Day last week, now's your chance to listen to it. He's released too many albums over too many decades for this to be considered a classic. Tracks like "I'd Rather Be High" and "Boss of Me" will definitely become a part of his never ending collection of greatest hits though!
Scott & Charlene's Wedding Two Weeks EP was also released this week. "Two Weeks", "My World", and "Gammy Leg" are standouts and nice intros to their lo-fi, garage sound.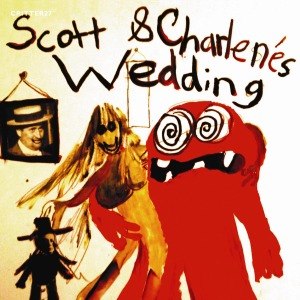 Watch:
The Strokes released a video for "All the Time" which sounds like the old Strokes are back. It's still a little too polished to make me very excited for Comedown Machine but you never know. Also there is a LOU REED cameo.
Read:
Dear Henry Rollins, please never stop ranting!
Speaking of rants some guy at the Seattle Weekly thinks punk rock is bullshit. LOL.
Clive Burr, who played with Iron Maiden on the amazing Killers (and their 1980 S/T), died. Sad metal horns for him.
Random Nostalgia:
Speaking of metal, these go to 11.