Before I get started on what I believe (and you probably disagree with) are the best albums of 2012, let me reminisce a bit about the Year When the World Was Supposed to End(for the millionth time). It was definitely a good year for the ladiez, despite all the binder-placing and legitimate rape talk. Cat Power, Fiona Apple, Jessie Ware, and Sharon Van Etten all are somewhere on this list. As a lady myself, I can't complain too much this year. In fact, it's probably the first year in a couple that I haven't felt like saying RAT'S OFF TO YA 20__! So here's to 2013, let's hope it's another very interesting year in music. Without further ado…
50. Bruce Springsteen – Wrecking Ball
BROOOOOOOCE. He is probably one of the oldest people featured on this list, and yet one of the only ones who actually talks about pressing social and economic issues. Come on young uns! For all the missteps in this album, there are some beautiful moments that are as mesmerizing as any of his biggest hits, though this one might not become an essential in the extensive Springsteen catalog.
49. David Byrne & St. Vincent – Love This Giant
The idea of the artsy David Byrne and Annie Clark working together was an exciting one, as I am a fan of both of their individual work. Though Love This Giant has a few excellent, totally dance-worthy jams, most of the album feels bloated with horns.
48. Kanye West's G.O.O.D. Music 'Cruel Summer'
Sometime during the summer there was no escaping the creepy cool vibes of "Mercy" and "Cold" coming from juiced up Hondas in my neighborhood. Or some girl listening to and singing along to "Don't Like" in a doctor's waiting room. Usually ubiquity doesn't equate greatness with me, but Yeezy did right by me with this one.
47. Selebrities – Delusions
The jaded feeling throughout Delusions is reason enough to listen to it.
46. Chairlift – Something
Probably one of the funnest albums I listened to all year, and it's mostly because you can tell Caroline Polachek was having tons of fun herself.
45. Wild Nothing – Nocturne
The album cover perfectly matches the vibes in this album. Things to listen to late at night.[[MORE]]
44. Swearin' – S/T
With a debut this good, Swearin' is on track to be a band to watch for years to come.
43. Spider Bags – Shake My Head
"Daymare" sounds like a 2012 version of The Replacements' "Here Comes A Regular" to me.
42. Punch Brothers – Who's Feeling Young Now?
Can we all agree that Chris Thile is crazy talented? He's a mandolin virtuoso and receiver of a MacArthur Genius grant! When is this dude running for prez? Not that the rest of the band isn't damn talented as well, their cover of Kid A is proof enough.
41. Yann Tiersen – Skyline
I was skeptical going into this, as Tiersen's sound is ever-changing, which can be a good or bad thing. "Another Shore" as an opener proved this was worth listening to.
40. Barna Howard – S/T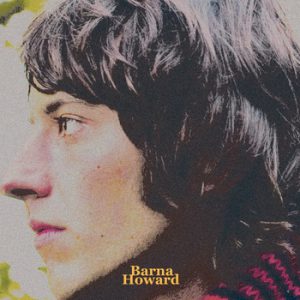 A Bob Dylan for a new generation.
39. Regina Spektor – What We Saw From the Cheap Seats
Less coherent than her previous albums, but Regina Spektor's storytelling is still as mesmerizing as always.
38. Father John Misty – Fear Fun
From the balladry of "O I Long to Feel Your Arms Around Me" to the alt country of "Tee Pees 1 12", I don't think J. Tillman goes wrong anywhere in this album.
37. Andrew Bird – Break It Yourself
"Eyeoneye" has cemented itself not only as one of my favorite songs of 2012, but as one of my favorite Andrew Bird songs.
36. Guided By Voices – Let's Go Eat The Factory
Bob Pollard and co. keep churning out the records and I keep loving them for it.
35. Titus Andronicus – Local Business
Say what you may about Patrick Stickles and his sneering, jeering honesty or cranky-old-man in his 20s attitude but he reminds me so much of Paul Westerberg that I will forever love him for it. Also, "My Eating Disorder" may have replaced "Me and Mia" as the greatest punk anthem for anyone dealing with a malaise of their own.
34. Frankie Rose – Interstellar
If no one has started a change.org petition for the titular track to be the song played while you ride Space Mountain at Disneyland, I will get right on it.
33. Milk Maid – Mostly No
Lazy lo-fi for lazy days.
32. Colleen Green – Milo Goes to Compton
Another lo-fi album. An homage to (duh) the Descendents, and a great one at that.
31. Eternal Summers – Correct Behavior
Cute in a way that reminds me of the Bangles but with the moodiness of Dum Dum Girls.
30. The Men – Open Your Heart
I'll just have to live with the fact that a video for their mosh-worthy "Animal" featuring Animal from the Muppets doesn't exist. On the non-moshy part of the album is "Candy", an ode to meandering late nights.
29. Lawrence Arabia – The Sparrow
The strings in "Traveling Shoes" will probably make Andrew Bird jealous.
28. The Babies – Our House On the Hill 
Saw them open for Real Estate last year and didn't really pay attention. This album changes that.
27. Mount Eerie – Ocean Roar
If the music doesn't get you, the lyrics surely will.
26. Frank Ocean – Channel ORANGE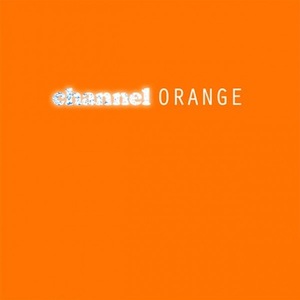 "Thinkin' Bout You" and "Bad Religion" are undeniably perfect ballads to me. Frank Ocean channels the sensitivity of Marvin Gaye on "Here My Dear". Comparing Frank to Marvin is kind of unfair though, Frank still has years and years (hopefully) of material to release. His masterpiece is still in the making.
25. Twin Shadow – Confess
If you take all the synth, electronica, and Morrissey's voice out of the 80s to make some perfect future specimen, you'd get George Lewis Jr. Also, when I saw him play in Brooklyn he (perfectly) covered Queen's "Under Pressure".
24. Mission Of Burma – Unsound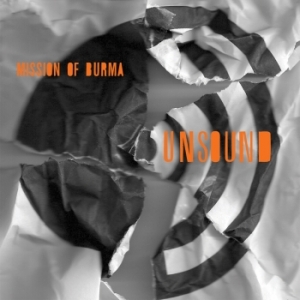 Every album a reinvention of sorts seems to happen with this band. I'm not complaining. "This is Hi-Fi" is probably going to be one of my favorite post-punk songs of all time.
23. Screaming Females – Ugly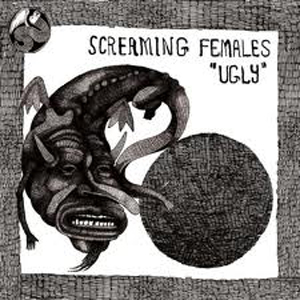 Ugly has everything you want from a punk alb and more. Melissa Pasternak's strong, in your face voice is a nice reminder that riot grrl didn't completely disappear post Kathleen Hanna.
22. Jack White – Blunderbuss
Blunderbuss is a pretty great album from a guy who already has a steep catalog. Though not much of a departure musically or lyrically from his White Stripes days, the tight production on the album gives it a flow that was lacking from all his other projects.
21. Damien Jurado – Maraqopa
Amidst the sea of lo-fi and "alt-R&B" of 2012, the folky Damien Jurado returned with a worthy follow up to Saint Bartlett.
20. Porcelain Raft – Strange Weekend
Porcelain Raft is this year's Youth Lagoon. Strange Weekend's hazy electronics are the perfect accompaniment to its lovelorn lyrics.
19. Dirty Projectors – Swing Lo Magellan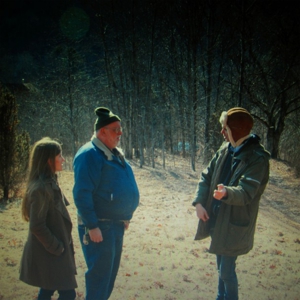 I have to admit I never understood the appeal of Dirty Projectors until this year. Their typical quirky lyrics and creative sounds finally stood out to me on tracks like "About to Die" and "Impregnable Question".
18. Jessie Ware – Devotion
Jessie Ware was probably my favorite new artist this year. Her throwback 90s sound and style were refreshing because no one else was doing anything as Sade inspired. It also doesn't hurt that she comes across as really charismatic and funny in every interview.
17. Antony & The Johnsons – Cut The World
This album is so painful to listen to. Antony has mastered the art of telling stories with his voice. The candid banter of "Future Feminism" is the only time the album lightens up a little, and it's intriguing to hear all of Antony's thoughts. Probably the saddest album I've heard all year, but beautiful all the same.
16. Mac Demarco – 2
Mac was probably the most hyped artist during CMJ and I'm bummed I didn't use my illegal badge to check out his set. He's kind of an alt-Jack Johnson to me.
15. Japandroids – Celebration Rock
An album riddled with "woahs" that ends with a burst of fireworks. One of the most exciting punk releases this year.
14. Grimes – Visions
The bubblegum aspects of Visions are a great complement to the dark elements of it. "Oblivion" was one of my most heavily played tracks of the year.
13. Himanshu – Nehru Jackets
Going solo was a good move for Himanshu Suri of Das Racist fame. Although all over the place thematically, Nehru Jackets is littered with genius tracks.
12. Lavender Diamond – Incorruptible Heart 
Incorruptible Heart is an album full of heartbreaking songs that Lavender Diamond somehow manages to sound happy. An apt album title for an album full of hope.
11. Terry Malts – Killing Time
Killing Time doesn't try to reinvent anything about punk, which is totally okay with me. Especially with lines like "a zombie's still a zombie in J. Crew" from the mall bashing "Mall Dreams". Good ole Ramones inspired punk.
10. Jens Lekman – I Know What Love Isn't
Jens Lekman, or the master of lovesick storytelling, doesn't disappoint with this new album. From asking a girl to get married "if only for the citizenship" to laying down on the floor with "a bag of peas" to pondering on the size of the Flatbush Avenue Target, Jens has got it covered.
9. Kendrick Lamar – Good Kid m.A.A.d City
One of the most hyped rap albums of the year and with good reason. Not since Kanye West's The College Dropout have skits been so entertaining.
8. Beach House – Bloom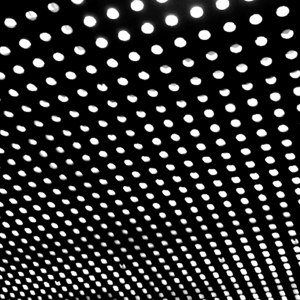 Beach House manages to grow their unique sound with every album. The wistful vibes of "New Year" and "The Hours" prove that they'll never let go of the naïveté of Teen Dream.
7. Spiritualized – Sweet Heart Sweet Light
No album was as thematically interesting as this one this year. From death to religion (which is nothing new for Spiritualized) it sounds like the musings of a confused child. The epic "Hey Jane" is one of my favorite songs this year.
6. Parquet Courts – Light Up Gold
I discovered Parquet Courts pretty late in the year. I had already started working on this list! Something about Light Up Gold, made me listen. Calling the transition from opener "Master of My Craft" to "Borrowed Time" flawless is an understatement.
5. Nas – Life is Good
Nas's return to his roots was one of the best surprises of the year. From the driving beat behind "Loco-Motive" to the straight out of the 90s hook of "Reach Out" the Don is definitely back. The posthumous inclusion of Amy Winehouse on "Cherry Wine" was a fitting ode to the little lady with the big voice who passed on too soon.
4. Sharon Van Etten – Tramp
The cliche that less is more is totally fitting for this album. Van Etten's simple and honest delivery created a critically acclaimed slow burn of an album.
3. Fiona Apple – The Idler Wheel
Fiona Apple's return has definitively been triumphant. Neurotic as ever, every song on The Idler Wheel is worth listening to more than once.
2. Cloud Nothings – Attack On Memory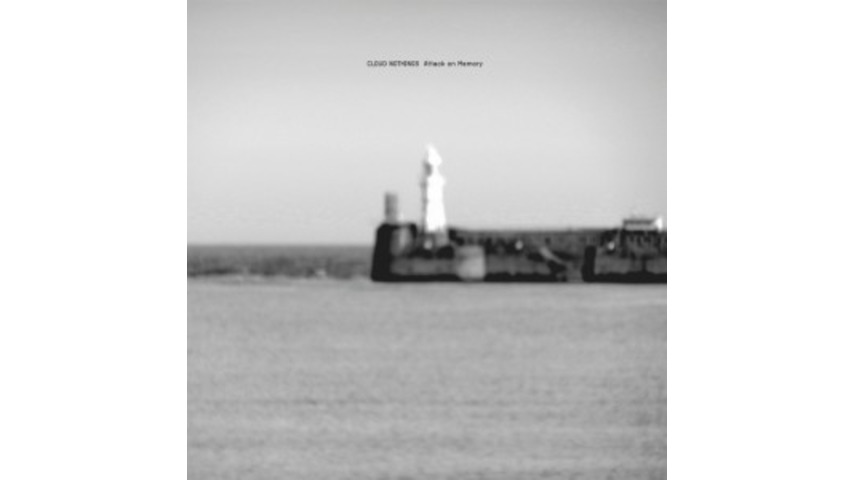 Of all the punk albums I listened to this year, Attack On Memory was the most exciting. Dylan Baldi's dark turn from his previous album was definitely a welcome one.
1. Cat Power – Sun
Cat Power surprised me more than any artist this year. While recording Sun she refused to do any writing with a guitar and it shows. Sun sounds nothing like any of her previous work. It's a flawless work of art, that showcases all of Chan Marshall's different attitudes towards the larger society and about herself. Tracks like "Cherokee" "Ruin" and "Manhattan" are some of her best work. But the Iggy Pop featuring epic "Nothin' But Time" is the greatest song she's ever written, which is why she's number one.